Free Worldwide Delivery
Collect In Store Monday-Friday
Simple no quibble returns policy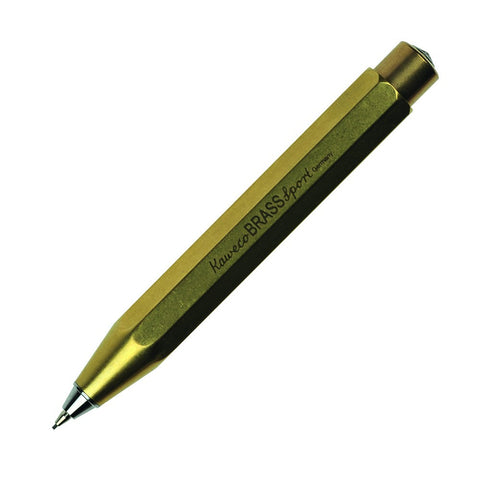 Kaweco Sport Mechanical Pencil, Brass, 0.7mm
Made of massive brass
Length: 98mm
First introduced in 1925 the Kaweco pocket fountain pen followed the different tastes and requirements to last throughout the decades.

The Kaweco 'Sport', the first fountain pen made in pocket format, perfect for travelling, recreation, sports and the office became and all-time big seller.
The Kaweco Brass is purely made from brass without any extra finish, therefore the surface may already have scratches and spots which can happen during the manufacturing process.
The pen can be used with the different ink cartridges from Kaweco, but since those are produced with a standard format, cartridges from other manufactures can also be used.
The Kaweco Sport Brass comes with a fitting gift box.
---