Free Worldwide Delivery
Collect In Store Monday-Friday
Simple no quibble returns policy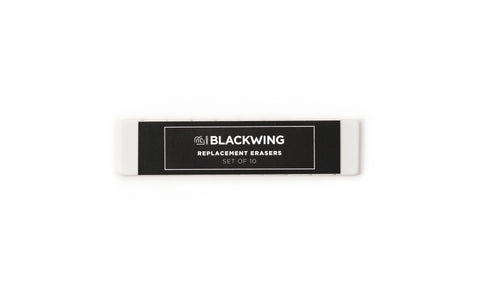 Blackwing Pencil Replacement Erasers - White
Set of 10.

Designed to be used with Blackwing ferrule and eraser clip.

Available in a variety of colors.
About the Brand
Blackwing's roots go back to the 1930's when the 602 model was first introduced by the Eberhard Faber Pencil Company. Over the years, the pencil with the unique rectangular eraser became synonymous with quality. Legendary Grammy, Emmy, Pulitzer and Academy Award winners have created with the Blackwing 602 pencil. The list of known users includes John Steinbeck, Looney Tunes creator Chuck Jones, and Disney animator Shamus Culhane who, according to animation historian Charles Soloman, asked to be buried with his Blackwing 602.
---